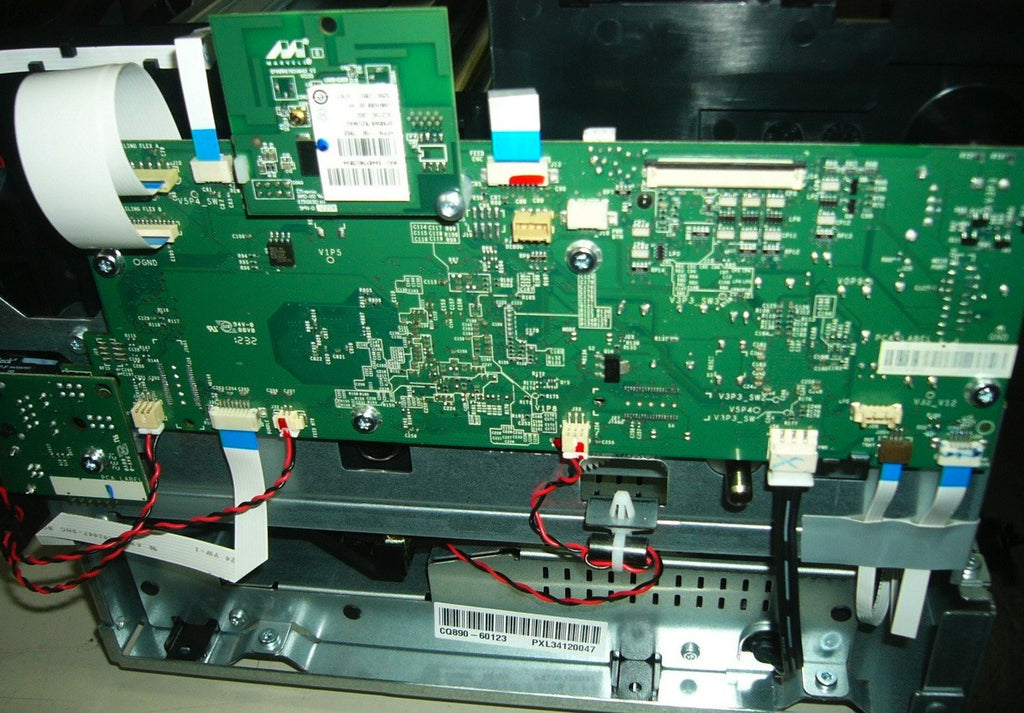 T520 Main PCA Board Repair | 24/7 Support | $99
Easy Fix Fast
<
updated 7/12/23
One Year Exchange Warranty
The part you will receive includes a One Year Exchange Warranty.
It is verified to work without errors by me -- A HP Certified Technician trained to work on the HP DesignJet printers since 1995.
THIS ITEM IS FOR THE REPAIR OF YOUR DEFECTIVE PART.*
I will send you a pre-paid shipping label for the shipment of your defective part. When the package arrives, your part will be repaired and shipped back to you.
* The item listing on the website is for repairing the customer's board. Regretfully, I cannot repair the network port. If you need a new Main PCA Boards, an invoice for the additional cost of $70 will be sent to you after checkout.
Different lot number part numbers reference the same part: CQ890-67023 CQ890-60251 CQ890-67097
I've had service calls on several T520 with similar error codes. The last one was BA7E70E6. The 'B' codes harkens back to the day when I routinely saw this type of error on the old 1050c\ 1055cm models. I used to tell customers you have the 'error code of death'. In more technical terms, the Main PCA Board has a defective chip or routine call somewhere on it and needs to be replaced. Replacing the (CQ890-67023 CQ890-60251 CQ890-67097) has resolved the error for me.
If you have a 59.2:19 error . . .
Enter service mode and do a hard reset.

With the error on screen, try pressing the Power button continuously for 15 seconds.

The Support Menu screen should display

Press Support menu, > key, 3 times.

Screen should read:
3
Resets

Press OK
> key, 3 times

Screen should read:
33
Reset > Hard Resets

Press OK

The printer is going to ask for the password.
The password is: 3746

Press OK

Screen should display:
FullNVMReset Please wait . .

If it works, the printer will reboot and ask you to select language.

Please call me if you need additional support.
Thank You,
Tom
260.348.5653