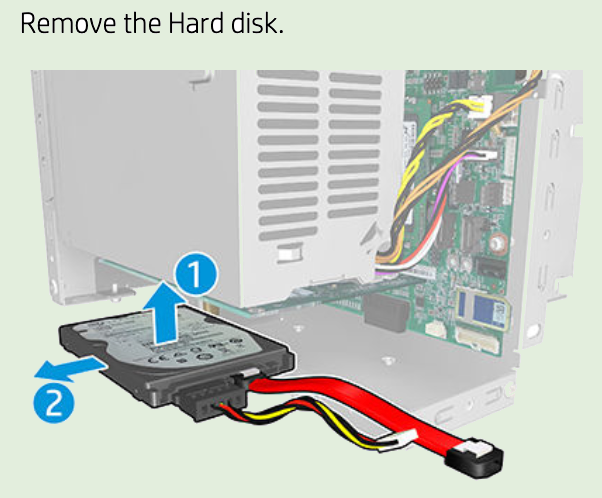 DesignJet T1700 Hard Disk Drive | 24/7 Support | 1VD88-67003
Appendix A: Emergency firmware upgrade with USB flash drive
When it is not possible to perform a firmware upgrade using the normal procedures (for instance, in case of a System Error and the Embedded Web Server is unavailable), it is possible to perform an emergency firmware upgrade using a USB flash drive. Follow the next steps:
1. Copy a valid FMW firmware file onto a USB flash drive (formatted in FAT32). This file is provided in DesignJet
Online. Remove all other contents in the flash drive.
2. Turn off the printer.
3. Connect the USB flash drive to the USB port next to the Front Panel.
4. Turn on the printer and follow the instruction on the Front Panel.