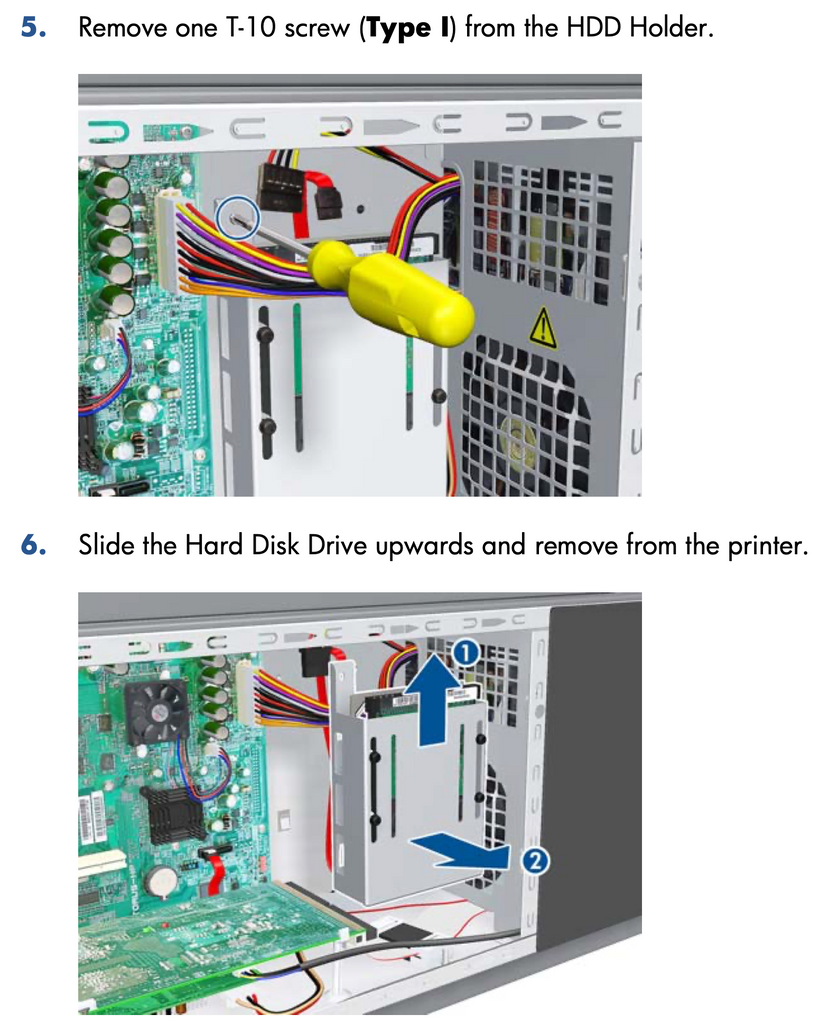 DesignJet Z6200 SATA Hard Drive CQ109-67051 | CQ109-67015
DesignJet Z6200 SATA Hard Drive CQ109-67051 | CQ109-67015
The LEDs on the formatter can help to troubleshoot the printer. The LEDs can either be on or off; different combinations can indicate different problems.

The following images shows the three format or LEDs, which are number from top down: number I at the top, number II in the middle, number III at the bottom. Use the following table to interpret the LEDs and find the source of the problem. Remember that you should read these LEDs when you push the power button.
Some combinations may require you to replace two or more components. In this case, always replace one component at a time. Test the printer to see if the problem has disappeared. If the same LED sequence continues replace the next component indicating the table.