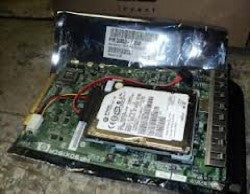 Designjet Z3100 Formatter Board | Tech Support | 260.348.5653 | Fast Delivery
Are you getting a 08:11 error when you turn on your printer?
Does it show the loading bar that never gets past 0%?
After a short while it displays the error 08:11 and say's restart?
The error is most likely a faulty formatter board.

HP Part # Q5670-67001
updated 7/4/23