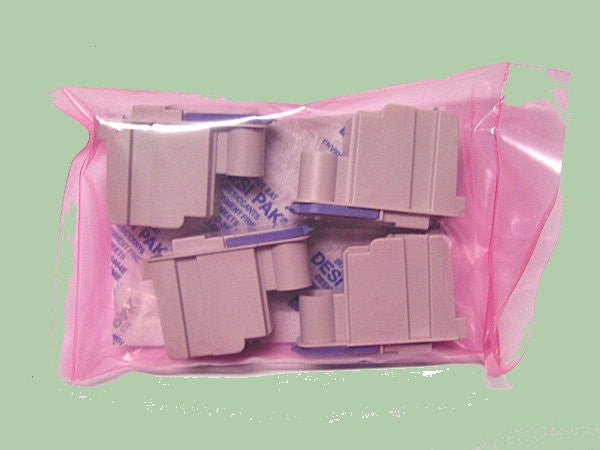 Setup Printhead Kit for Designjet 500\800
Setup Printhead Kit for Designjet 500 Designjet 800 printers
C7769-60164
If you entered the printer setup to purge ink tubes, you are required to remove the regular printheads and install the setup printheads. The set up printheads are just empty containers for the machine to purge the air out of the tubes. By that I mean, some of the ink will be pushed through the tubes and fill up the setup heads. After that procedure is done you can re-install the normal printheads. 
There is no way to cancel that process once it is started. 
THIS ITEM REQUIRES THE RETURN OF THE  PART.
REQUIRES A $100.00 REFUNDABLE CORE DEPOSIT.

An invoice for the CORE DEPOSIT will be emailed to you via Paypal (credit card accepted).

A pre-paid shipping label for the return of the defective part will be included in the package (US customers only).
Refundable upon return receipt.