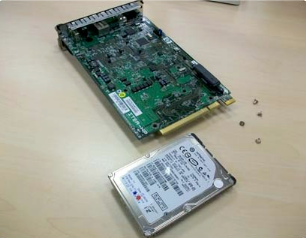 HP DesignJet Z3100 SATA Hard Drive Q5669-60175
Easy Printer Fix
If your display shows a 08:11 error code on and it never goes past 1% . . . the hard disk needs replaced if the LEDs on the formatter read:
LED1: ON
LED2: FLASHING
LED3: OFF
or:
LED1: FLASHING
LED2: OFF
LED3: OFF



Due to the fact that installed disks are married to the printer,
no returns are accepted on the sale.